Well-crafted words for well-crafted drinks...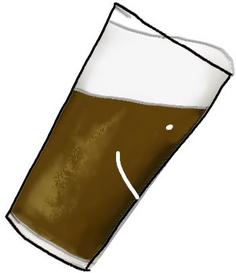 For a job well done, all of the ingredients must be in harmonious balance - it might be your chosen yeast, perhaps a special blend of hops, the right timing and temperature, etc. Also behind making the recipe a success is that vital ingredient of expertise, as you know well. Reliable experience is a key element too for the words that accompany the liquid.
Advertisements • Press releases • Labels • Product lists • Web pages
So let ASDF help you to make sure your voice in English says exactly what you want it to, so that your words are ready for an international audience. Whether you're crafting labels for your very first export beverage or need help to prepare and polish your International Drinkmaster of the Decade acceptance speech and press release, isn't it worth making sure the words say exactly what you wish?
In all services, the focus is on making sure that your message has the right tone for your audience, whether a drinker in the US or a brewer in the UK. Projects have included advertisements and descriptions of raw materials for sale to the brewing industry, brewery press releases and related news pieces, and publicity materials for beer-related events.
---

You craft your products with care and attention to detail.
Ensure that your words have the quality to match.

---
In addition to preparation, polishing, and proofreading of English-language materials, ASDF offers translations from and into the major European languages, as well as a range of IT consultancy services. These are provided with the assistance of a network of trusted long-term partners.
Generally, work is performed at an hourly rate, but we recognise that each situation is slightly different. Some might require a bigger project or on-site work, so other options are available. To discuss your needs and sensible pricing, please contact us. E-mail is preferred, to info@asdf.fi (please put 'Enquiry' in the subject line, to stand out from the spam a bit more), but you may reach us in other ways as well, should that be more convenient for you.
---
---
© 2002-2022 Anna Shefl